Newborn Must Haves: Everything You Need Before Your Baby Arrives!
When it comes to having a baby, whether it's your first child or your third, you will spend a lot of time researching the right products for your sweet bundle of joy. I just recently had my third child, a sweet little baby girl, a few months ago. Like many of you, I have watched several newborn must-have videos, read blogs, and did my fair share of research on what I felt like I needed for my baby girl.
The baby market is always changing constantly. When I had my first daughter, almost 8 years ago, there were none of those cool baby products like we see today. New things are always coming on the market. After a few months with my new baby, I have grown to depend on a lot of products. So I knew that I needed to make a list of the products that worked really well for me. I hope you find these products super beneficial for your baby!
(As an Amazon Associate, the links below are affiliate links. This means, at zero cost to you, I will earn an affiliate commission if you click through the link and finalize a purchase. This keeps my website up and running and is very appreciated. Nonetheless, these opinions are my own and I would not suggest these products if I didn't truly love them! Thank you for the support!! )
Travel
Nuna PIPA Car Seat & Base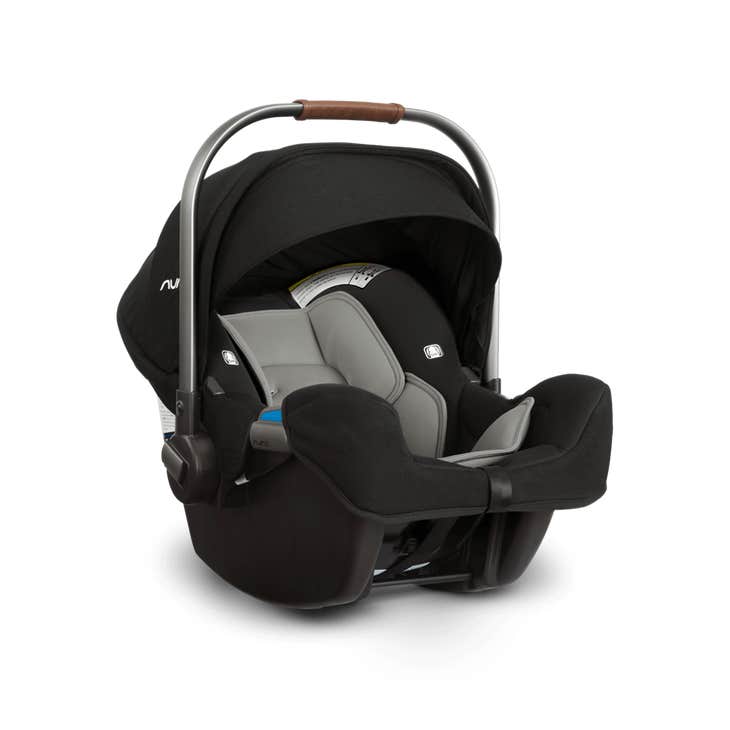 The first newborn must have to think about is car seats. When it comes to car seats, I knew that I wanted something safe and dependable for my baby. I actually purchased this car seat for my son two years ago and I loved it! The Nuna Pippa car seat has amazing reviews that left me feeling satisfied when I decided to purchase it. The Nuna Pipa car seat has a five-point harness and includes safety features like side impact protection for maximum protection. The Nuna Pipa car seat base also features a stability leg which helps absorb impact in case of an accident and lessens the impact transferred to the baby. The Nuna Pipa car seat has received a lot of amazing reviews. I definitely recommend this car seat!
Nuna PIPA™ RX Car Seat & Base | Nordstrom
Nuna mixx Stroller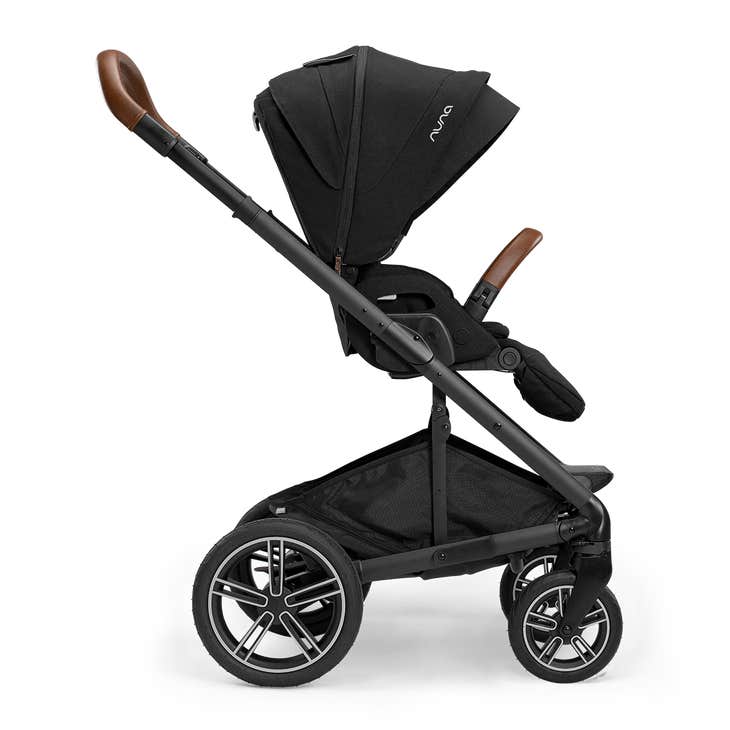 The next thing I knew I needed to consider was a stroller. I really love the mixx stroller from Nuna because it grows with your baby. This stroller is compatible with the Nuna Pipa infant car seat and it comes with a toddler seat for when your baby gets older. The toddler seat can be positioned to face you or you can face the seat out so your sweet baby can enjoy the nice view. I also love how easy it is to fold up the stroller and it does not take up a lot of space in the car. I really like how chic this stroller and car seat is as well. I get so many compliments any time I use this stroller.
Nuna MIXX™ next Stroller | Nordstrom
Baby Wearing
BABYBJORN Baby Carrier Mini
There are so many baby carriers on the market, but I really love the BABYBJORN baby carrier mini. This carrier is especially perfect for when babies are smaller because it creates the closeness that they love the most. I love how easy it is to use and how lightweight it is. This carrier is great for babies 0-1 years old.
Lounging/Playing
Boppy Nursing Pillow and Positioner
The Boppy is definitely a classic, but I love it so much. I have used the Boppy with my other two kids, and now I use it for my baby girl. The boppy is awesome! You can use it for nursing your baby, to prop your baby up a little so they aren't always laying flat on your back, for tummy time, and to help give them support when they are learning to sit up on their own. I can't say enough great things about it! The Boppy comes in handy so much, it's definitely a lifesaver.
DockATot Delux+
I love the DockATot! When I'm sitting down on the bed and getting work done or watching TV, baby girl loves lounging right next to me in her DocATot (Babies must be supervised while they are in a DockATot). I love how the sides snug her and make her feel safe and secure. The DockATot is also great for traveling! When I go to a friend's house, I love bringing the DockATot with me so she can have somewhere to lay and play around The DockATot can be used for up to 36 months and they are perfect in helping transition toddlers into a toddler bed.
Fisher Price Sweet Snugapuppy Swing
The FisherPrice baby swing is also a must-have. I love the simplicity of this swing and how easy it is to use. My daughter loves being in her swing and I find that it really calms her down. You can adjust the swing to go side to side or head to toe. The swing comes with 6 swing speeds, numerous songs, and sounds. You can also adjust the seat to your baby's preference. The swing also comes with an adorable mobile to keep your babies attention.
The Play Gym by Lovevery
Play gyms are awesome, especially when it comes to baby development. The Lovevery Play Gym grows with the baby from birth to 1 year old. This play gym promotes motor skills and brain development. This play gym comes with 5 different zones that help with teaching your baby several different Montessori activities. I really love this play gym for my baby girl.
Sleep
4moms mamaRoo sleep Bassinet
Before transitioning my babies into cribs, I put them in bassinets first so they can sleep right next to me. I really like the 4moms mamaRoo Sleep Bassinet. Like the 4moms mamaRoo swing, the bassinet has a lot of cool features. The bassinet has 5 different motions and speeds to help the baby fall asleep. The bassinet also comes with white noise to help block out noise so the baby can rest peacefully. I like to swaddle my daughter and then place her in the 4moms Sleep Bassinet with the car ride motion. The secureness of the swaddle and the motion of the bassinet help her feel secure. The 4moms bassinet also works off of Bluetooth, so I can easily adjust anything from my phone.
SwaddleMe Easy Change Swaddle
When it comes to swaddling, it all depends on the baby. Some babies love to be swaddled, while other babies simply hate it. I knew with all of my kids that it would be a gamble when it came to swaddling, so I didn't want to buy too many swaddles. Also, swaddling can be super confusing. For my third baby, I wanted something quick and easy. That's why I choose the SwaddleMe Easy Change Swaddle.
This swaddle is so easy and simple to use. I can also tell that my daughter likes it a lot. I like how I can adjust the swaddle to her body as she grows. This swaddle allows me to easily change my daughter's diaper without having to take off the swaddle because it comes with a handy zipper at the bottom This swaddle is great for babies up to 3 months (Make sure you stop swaddling when your baby is showing signs of rolling.
Babymoov Lovenest Baby Organic Baby Headrest
When I saw this at the store I thought it was a pretty cool idea. The Babymoov Lovenest Baby Headrest helps protect your baby from getting a flat head because they are always on their back. This Pediatrician approved headrest is made out of 100% soft cotton. This product evenly distributes the pressure of a baby's head evenly. Anytime I lay my daughter down for a nap or for bedtime I use this headrest.
Hatch Rest + Baby Sound Machine
I honestly think the Hatch Sound Machine is on everyone's baby must-have list. I got this sound machine when I had my son, and I have been using it ever since. I think I need to get another one because I have used mine to the ground. But this sound machine is amazing. The Hatch comes with several different sounds and colors for the night light. This sound machine is also Bluetooth capable so you can change the settings easily from your phone. No matter what, I always recommend a sound machine because babies can easily be awakened by any sudden noise.
Diapering
Pampers Swaddlers
Diapers are super personal, but I wanted to suggest a brand of diapers that work for me. I have used the Pampers brand diapers for years. I don't have that many accidents and I find that they work really well for my baby. Again, I know everyone's preference is different but I really enjoy the Pampers Swaddlers.
WaterWipes
I have two brands of wipes that I want to suggest. When my baby is a newborn, I love using the Water Wipes brand. Because a baby's skin is very sensitive, I like knowing that there is nothing added to my babies' wipes. The Water Wipes are fragrance-free with only 99.9% purified water and a drop of fruit extract. These wipes are amazing, and I love knowing that I am only wiping my baby's bottom with nothing but water.
Pampers Sensitive Wipes
Before I found out about Water Wipes, I have always used the Pampers Sensitive wipes, and I still love using them. As my baby gets a little older, I like to switch to these. I love how wet they are and it makes cleaning up diaper changes so easy. These wipes are free of alcohol, perfume, parabens, phenoxyethanol, and dyes. They are also amazing at cleaning dirty hands and messes. I highly recommend these!
Aquaphor Baby Healing Ointment
This is another product I love so much!. The Aquaphor Healing Ointment is awesome for healing diaper rashes and great for curing irritated or chapped skin. Anytime I sense that my daughter is about to have a diaper rash, I'll put it on and by the next day, it is gone. I even use it for my older daughter and my toddler son. If they have irritation on their skin or if their nose is dry from blowing a lot, I use this product and that area is healed. I can't say enough things about this product. This is the only thing I like to use when it comes to diaper changing.
Bumco Baby Bum Brush
This is extra I know, but I like to use this with the Aquaphor. This Baby Bum Brush makes it easy to get the product out of the jar and helps you evenly distribute the ointment on the baby's diaper area. I also like that it keeps my hands mess-free.
Feeding
Comotomo Baby Bottle
I really like the Comotomo bottles for babies. I love how cute and rounded they are which helps babies hold onto the bottle really well. The bottles are also squishy and not hard. These bottles are also perfect for babies who breastfeed because the bottle mimics a breast. The Comotomo bottles also have anti-colic vents and they are super easy to clean.
Copper Pearl Baby Burp Cloth
The Copper Pearl Baby Burp is one of my favorite burp cloths for my baby. What I love about their burp cloths is that they are super thick and absorbent. These burp cloths are perfect for spit-ups and messes. They also have so many fun prints and colors that I love a lot.
aiden+anais Burpy Bib
I also love the aiden+anais Burpy Bib. These burp cloths are also thick as well. But the cool thing about this burp cloth is that it can turn into an actual bib. I love things that are multifunctional and that I can use several ways. My baby is about to start on baby food so these will definitely come in handy!! These bibs also have a lot of fun prints and colors as well
Bath
Angel Care Baby Bath Support
When it comes to bathing my baby, I find that I don't need a fancy bathtub to do the job. That's why I love the Angel Care Baby Bath Support. The incline allows you to bathe your baby comfortably, without worrying about him/her slipping. This bath is also super easy to clean and does not take a lot of storage space.
The Honest Company Shampoo and Body Lotion & Face and Body Lotion (Sweet Almond)
I love this bath/shampoo and lotion from The Honest Company. I especially love the smell of this combo in Sweet Almond. If you prefer your baby products without any scents, they also have a fragrance-free option as well. What I love about The Honest Company is their products are free of everything that a baby doesn't need, and this product is no exception. The wash is tear-free and leaves your baby's skin feeling moisturized. The lotion is equally moisturizing as well.
Honestly Gently Nourishing Conditioning Detangler (Sweet Almond)
I really love this conditioning detangler from The Honest Company as well. Because my baby girl is always on her back, her hair is left looking dry at times. But when I spray this conditioning detangler on her hair, her hair becomes moisturized and feels very soft to the touch. This product is very gentle for babies' hair and contains natural ingredients like shea butter, jojoba protein, argan oil, and quinoa extracts. This conditioning detangler spray is safe to use daily.
Clothes
Posh Peanut Baby Rompers Pajama
When it comes to clothes, babies really don't need that much. Every new mom should invest in sleepers because they are just so comfortable for babies. I really love the Posh Peanut pajamas for babies. They are the cutest pajamas that I have ever seen. They have beautiful and super fun prints for both girls and boys. But what I love most about these sleepers is the convenience.
These pajamas come with two zippers that allow you to either zip from the top or zip from the bottom. Zipping from the bottom makes it very easy to change your baby without taking all of his/her clothes off. I also love how stretchy these pajamas are. My baby is currently 5 months old and she literally can still fit her newborn Posh Peanut sleeper because they stretch that much. I really do feel like I am getting my money's worth when it comes to these pajamas.
I hope this list proves to be beneficial when it comes to starting your new journey with your baby or beneficial even if you are on your third baby. I love all of these products and I hope you do too!
Krystal
Glam Mom Life is a participant in the Amazon Services LLC Associate Program, an affiliate advertising program designed to provide a means for sites to earn advertising fees by advertising and linking to Amazon.com